A trip to get in physical contact with raw materials
M.P. (Materie Prime)_ Expedition 01 – Epiderma
The project M.P. (Materie Prime) arises from a reflection on the concept of raw materials and on the relation between human being, nature, and the environment.
As a part of Materie Prime, the work Expedition 01 – Epiderma will involve participants in an aesthetic experience of a physical contact with some raw materials either of mineral or organic origin found outside of ones body.
We propose a collective performance consisting of collecting, transforming and finally using raw materials that, by their own nature, can likely be put in direct contact with the human body's surface.
The realization of this project requires a trip with several steps, of a duration of about 12 days, in some regions in North Africa, where the relation/contacts with the raw materials under observation will take place.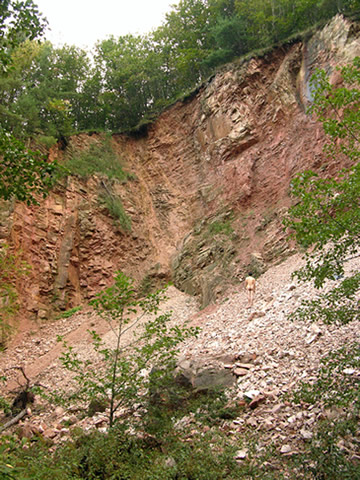 Price: € 12000

M.P. (Materie Prime)_ Expedition 01 – Epiderma
Il progetto M.P. (Materie Prime – Raw Materials) nasce da una riflessione ad ampio raggio sul concetto di materia prima quale strumento di indagine sulle relazioni profonde che legano l'essere umano all'ambiente naturale.
Il sotto-progetto Expedition 01 - Epiderma intende coinvolgere i partecipanti in un'esperienza estetica che prevede la sperimentazione di un contatto fisico diretto con alcune materie prime di origine minerale, vegetale e animale; un "corpo a corpo" tra materia organica umana e materie inorganiche o organiche dell'ambiente esterno. La performance collettiva proposta, consisterà nella raccolta, trasformazione ed utilizzo di materie prime che per loro natura (fisico-chimica), sono adatte ad essere poste a diretto contatto con la superficie del corpo umano.
La realizzazione del progetto prevede un viaggio a più tappe, della durata di dodici giorni circa, in alcune regioni del Nord Africa, luoghi nei quali avverrà la relazione-contatto con le materie prime oggetto d'indagine.
Andrea Caretto / Raffaella Spagna