Receiving an incantation for an important change in life
The Acquisition of An Alternate Future
An exchange between Per Hüttner and members of the public
The performance commences by the buyer explaining to the artist what kind of change he or she wants in life. Based on the importance of the change the artist will negotiate a price - more important changes also means a higher price.
Once the price has been agreed on, the artist will devise an incantation. He will then proceed to create and translate the incantation into Mandarin (a language he does not speak) and he will then learn the incantation and will continue by repeating it during a given period of time in places effective to bring about the necessary change. If he deems it necessary the artist will also perform rituals to ensure the arrival of the desired change. Again there is a congruity between importance and time – a more important change takes a longer time.
For the success of the change the artist is dependant on the buyer's collaboration. The artist facilitates the release of a potential within the buyer. The failure of the alternate future to be materialized thus falls on the buyer and no claims can be made towards the artist.
Please note that the artist does not accept changes that he deems too negative or impossible and he retains the right to decline any customer or change. An incantation or change might also be disrupted due to perceived changes in the buyer's life at which case the artist will reimburse the percentage of the change not carried out.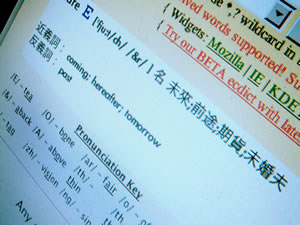 The price range is from € 600 euro to € 100,000.
Suggested alternate futures include:
- To have more important dialogues with friends and/or family.
- To meet an important friend.
- To have a more relaxed relationship to one's body.
- To be more positive.
- To be more confident.
- To have a more spiritual life.
- To have a better sex-life.
- To reduce one's dependency on a recreational drug.
- To make a meaningful discovery.
- To more easily open one's heart to others.
- To get a more stimulating relationship to one's job.
- To find a book, philosopher or artist that will change one's life or practice.
Per Hüttner
Making a radical change in life
Making the artists obey their horoscopes
Meeting a friend after 10 years
More an awareness then a thing
My celebrity interactions can be yours
Naming a child yet to be born after the purchaser (expired)
Not talking for 24 hours, starting from a moment chosen by the collector
One day of life on Ludlow Street (New York) in six thousand seven hundred sixteen jpg images
One distinct hour's worth of air that moves around and through my body as I work in my studio
Participation in artistic projects, either past or future
Phone conversations based on email scripts
Promoting a young unknown artist
Pronouncing the names of every people I know, as much as I can
Proving that a wish has been fulfilled
Questions and answers about status and motivations of artists from 4 different countries

Reading a text on a bench in a park
Reading fortune from Turkish coffee cups
Receiving an incantation for an important change in life
Receiving the artists who want to show their works in a well-known gallery
Renouncing to think about a personal project when invited to a show
Repairing memory discontinuity through hypnosis
Rules for a grammatical role-playing game to be played during any kind of conversation
Sending two artists to Las Vegas
Telephone numbers of story-tellers from Curaçao
Temporal rearrangements of space, furniture and any other object provided by collector
The fact that for six months the artist slept under a table
The sexual renaissance for retired people - an exclusive and free club
The thought of a specific moment
The tracks of the artist's tears
To be hosted by people met by chance, for nine months
To tell the most beautiful and worst experience of his/her life
Two men record everything that happens in a square
Visiting the black light environment
You are the sky: one mole and a constellation will arise on your body